A VERY FREQUENT QUESTION I get asked in this blog is where I buy my tools, supplies, and metal findings. If you've asked me that, I've probably responded that I buy a chunk of my stuff from Wellmanson in Quiapo. It's about time I did a focus article on Wellmanson!
If you read around the interwebs from local jewelry/accessory crafters in the Philippines, you may see Wellmanson mentioned time and again. A lot of people consider it a "hidden gem" in Manila for fashion accessory lovers and DIY junkies. What exactly is the hype about? It's that Wellmanson Quiapo has everything you need to DIY—eyepins, tools, pliers, needles, ribbons, charms, studs, glitter, chains, thread, scrapbooking materials, ALMOST EVERYTHING–and they also boast a massive collection of ready-made fashion accessories (rings, necklaces, headbands, hair accessories, bangles, hair extensions, hats, scarves, belts), gift items for kids (toys, dolls, fake gundam build kits lol) and for adults (they even have home appliances, storage solutions, pet supplies, and food). The best part is it's all organized, clean, in an air-conditioned and well-lit space, with capable uniformed staff that know what they're selling. And the store is HUGE and I mean HUGE. You can easily spend hours browsing the stuff.
So where exactly is Wellmanson located?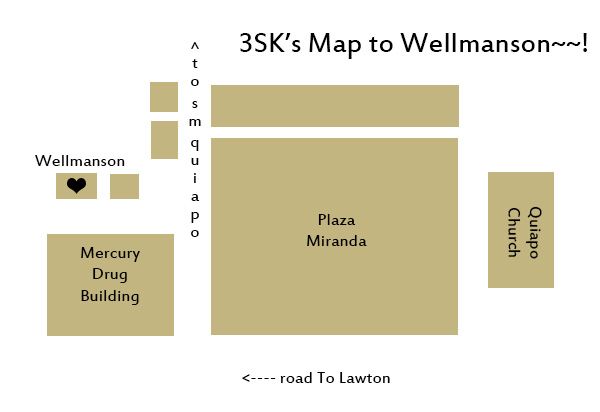 From Quiapo Church and Plaza Miranda, it's easy to locate the store. It's in a street behind/beside the massive Mercury Drug building.
The street along where Wellmanson is located is also filled with DIY craft/jewelry supply stores! You may also want to browse around. Those stores have their own unique finds as well and some are cheaper than Wellmanson, but I don't go to them for a mainly two reasons:
Their staff is not uniformed and many have no idea about what you're looking for.
The items are not well organized and many have no price tags and labels.
These are my two pet peeves when shopping, so I avoid stores that present me with these. But if you're game and don't mind them, browse and have fun!

When you enter that street, you can easily see the signboard for Wellmanson.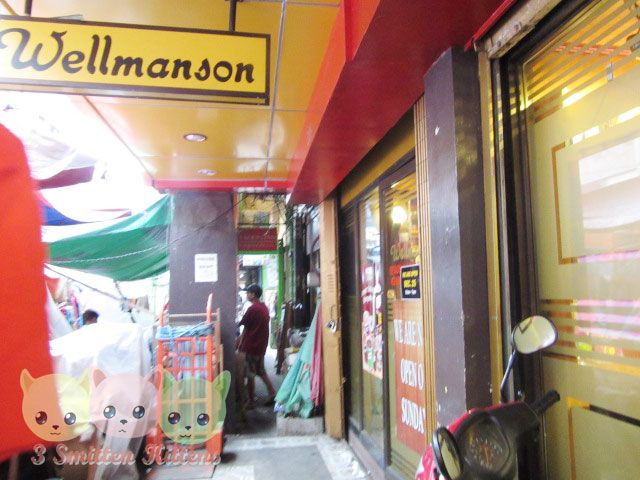 The entrance may be hidden in view by the fruit/vegetable stalls, so just look for it. Don't let the surrounding wet market-vibe fool you–Wellmanson looks totally upclass and organized inside.
Now on this day I was supposed to take photos inside, but the place was packed so it was not ideal. There were a group of nuns buying things for their DIY hobbies/businesses, apart from the usual mix during their Christmas shopping. So please content yourself with these old (photoshopped)  photos my mum took of me from Wellmanson (pls pardon my face). This is at their low-grade/cheap beads section. xD they have three or four more long aisles with just beads so if you're a fan of them you could be stuck here for ages. xD And they're all organized so well.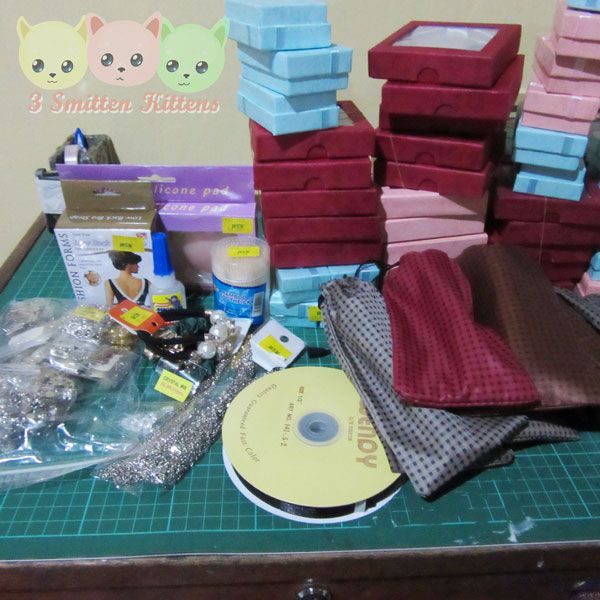 I usually buy boxes there, my metal findings, and other craft stuff. But they also have things like bra straps and underwear at good prices, among sketchpads and other items you wouldn't expect to find. They also have display racks for jewelries and accessories if you want to put up a booth for your handmade items in a bazaar.
Here are some parting tips from me:
Do come with a shopping list so you don't forget vital things you need to buy.
A lot of resellers come to Wellmanson to shop. You may find cheaper prices here for things you would ordinarily buy online.
Don't go to Quiapo during the first Friday of the month to avoid the traffic from churchgoers.
Wellmanson is open Monday-Sunday from 10AM to 7PM.
In the same street is a Michaela leather goods store, and on occasion they hold 70% off sales on their shoes.
Don't buy fabric and thread from the nearby fabric stores; they are overpriced.
While I've never been mugged in Quiapo, it is still a very crowded marketplace so be wary of your surroundings and don't wear flashy jewelry.
That's all and have fun shopping!