There's a lot of demand for "HQ" costumes in the local cosplay market, with "hq" meaning "high quality". But what is "high quality"? There are a lot of shops and costume-making services claiming to have "high quality" products, but by what standards can we measure costume quality by? Read on to find out.
1. Material
Quality costumes are made to mimic what a character's costume would most likely be made of if they were tailored for real life use. Your own daily, rtw clothes are rarely made out of bridal satin, or ultra cheap lining or curtain fabric. With good manipulation and on instances, these fabric will work out, but don't always consider them your first option. Quality costumes will use fabrics like peach twill, klopman, lacoste, gabardine, etc.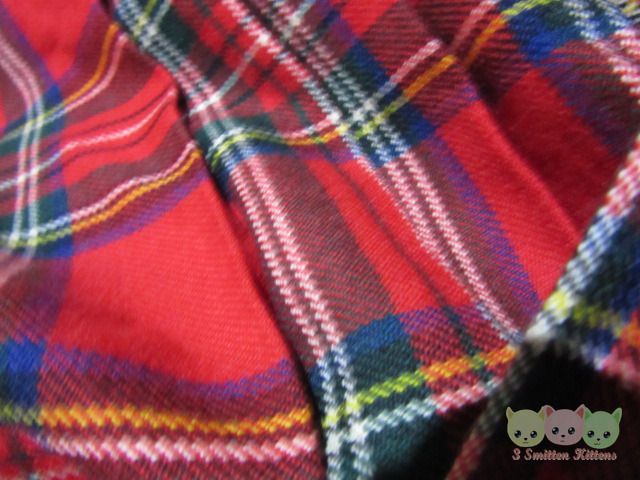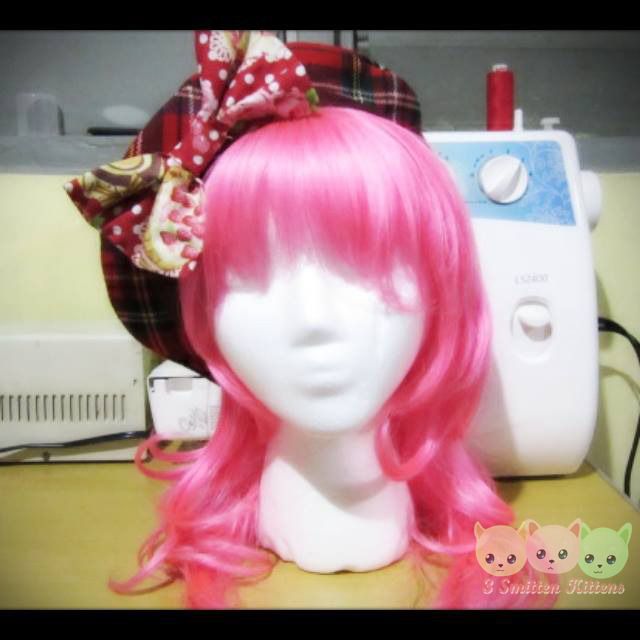 If you're on a tight budget, or need a very specific fabric pattern that isn't just available by-the-yard in stores (plaids, checks, houndstooth) or is expensive in stores (suede, denim) a cheap alternative is to go to the ukay-ukay (thrift stores) and buy massive pieces of clothing that have those patterns and fabric type. You can make a small denim pouch by butchering an onld denim skirt, or in the case of above photos, a beret out of a 100% wool Scottish kilt from the thrift store .
We highly recommend buying your own fabric instead so you know what to expect. Need tips determining fabric to buy? See our article here.
2. Accuracy
Accuracy is when your ball gown is poofy and massive like the reference images, whether it's through a hoopskirt or petticoat. The seamstress should have also put in enough fabric to give the dress enough volume.
Accuracy is when there is effort to find the exact colors or matching trims in the costume.
Accuracy is when the costume has the same fit and cut as your reference.
Accuracy is a dedication to get your details as spot-on as you can to the reference. Something that's obviously half-assed and doesn't even resemble your reference is not high quality.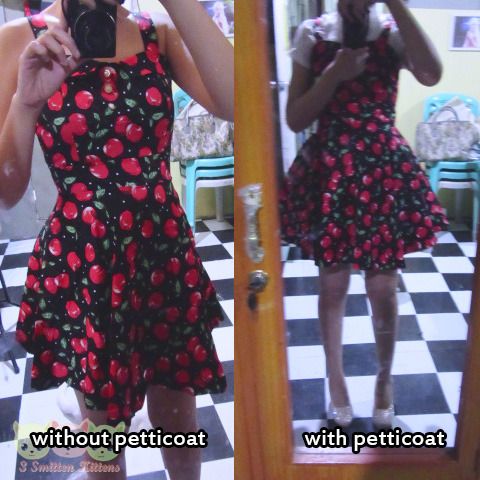 If your character is wearing a poofy skirt (ex. Madoka from Magical Girl Madoka), it is VITAL you invest in a petticoat. It will improve the look of your costume lots! A lot of cosplayers overlook this and get ball gown-style costumes made without considering the appropriate underclothes. I say, have one good petticoat and just use it again and again on future costumes/clothes that need the poof.
3. Construction and Finishing (the workmanship)
The most important thing in determining quality is workmanship.
You can control which fabric and trim to include in your costume, but your efforts will go to waste if your costume-maker has sloppy workmanship. On the other hand, a good seamstress/tailor will make even cheap materials like Katrina look expensive.
Clean topstitching, straight lines, and matching thread to fabric are basic sewing skills.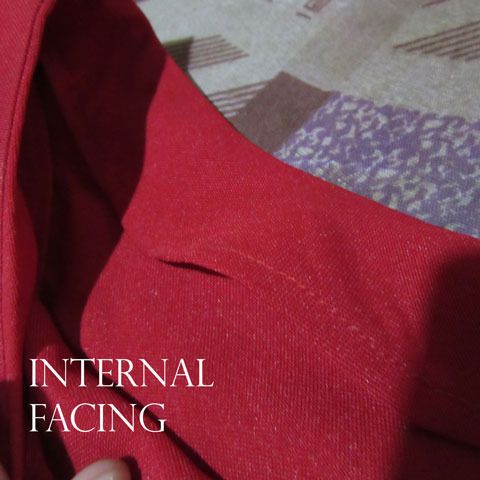 Some go the extra mile and use facing to create smooth lines with no visible topstitching at all. It also gives smooth curves, which are hard to make if you're doing traditional hemming. This technique is used for making scallop edges, for example.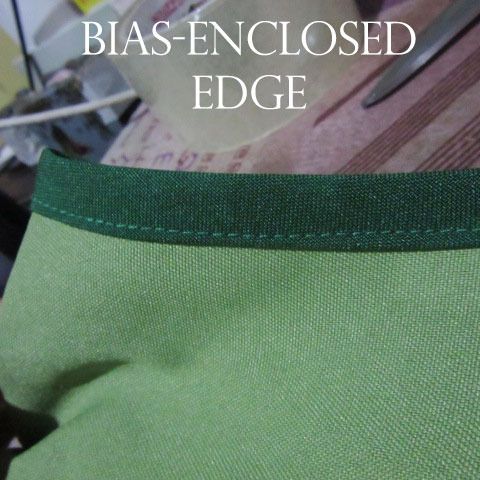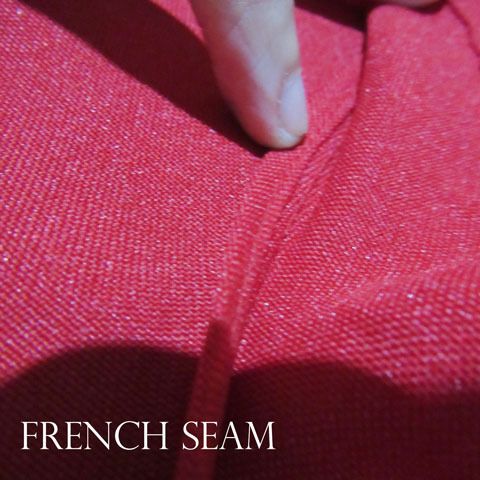 Properly seaming hems and edges with a serger or with bias tape/trim, or with french seams (the fabric folded into itself to encase the raw edge) is essential. It gives your costume endurance and life, making sure it lasts over the years.
ANYTHING that will not survive a spin cycle in the washing machine is not "high quality".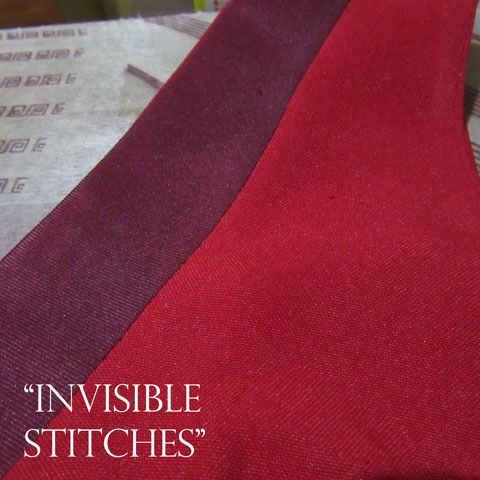 Trims and decals should not be glued on–every professional seamstress knows that handstitching something is better and more professional, as thread does not deteriorate over time—glue does. If it isn't sewn on, it might as well be detacheable–like lolita bows mounted on brooch pins. However there are exceptions, but if you can pass a needle and thread through a material, there is no reason for it to be glued on.
A dress for the female form, if made by non-stretch fabric, has darts and tucks, which is how one shapes a flat garment to contour to the female's curves. A professional seamstress will not force a non-stretch fabric to stretch to fit your curves, they will just wear out the fabric and create wrinkles.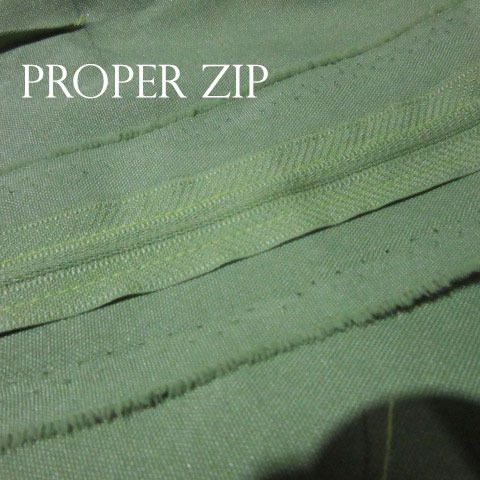 Dressmaking involves planning how the wearer will get out of the dress. Discuss how the clothing will be taken on-and-off and attached if you wish for something specific.
Pressing is also a vital part of sewing; all the seamstresses I've had costumes made from have taken time to press my garment before giving it to me. Pressing (ironing) makes the lines and shapes come out cleaner in any garment. A well-made garment isn't so impressive when it's all wrinkled! But since you can do it yourself, it isn't much of a hassle if they can't. However most of the time they WILL, because they know it'll look 200 times better when it's pressed properly. Starch your costume if applicable; spray-on starch is easily available in supermarkets.
0o0o0o0o0o0o0o0
I hope those guidelines made you help determine if you're getting good quality costumes! As a note, i'd like to say that these apply for commissioned costumes–there's nothing wrong about wearing self-made, put-together costumes especially if you put your whole heart into it! Cosplay is for everyone, no matter the sewing skill level, or even if you can't sew at all. This is for those who are BUYING costumes and having them custom-made. If someone is charging money for making something, I believe they have to be at least have an acceptable skill level, and I want all our cosplayers to get their money's worth.
Thanks and have a good day!