This is a much-delayed post sharing my experience with Bee Happy Crafts! Bee Happy Crafts is an online craft store, which also has a physical store, that I discovered sometime long ago and kept in mind due to their wide and cheap selection of rhinestones. They launched their webstore a few months back, and I couldn't help but grab some items!
**This post is not sponsored and contains all my honest opinion**
I always kept this shop in mind since apart from rhinestones, they also have rarer metal findings like an assortment of eyelets and latches. A big bonus is that they also have a wide assortment of postcards and stationery items! I've started sending out postcards as mini-gifts to friend this year, and it's a tradition i'd like to keep. They also have things like scrapbooking materials, art materials, paper mache and decoupage items, etc.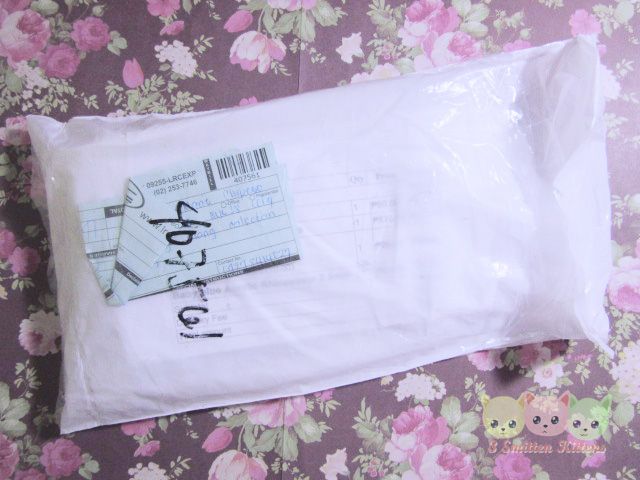 I ordered a few things and got my items bubble-wrapped inside a small letter pouch and shipped through LRC.
I grabbed the last stock of Choo Choo Cat bookmarks (love those cats!), a postcard set, and some eyelets and very small baby blue rhinestones.
Postcard writing (or letter-writing in general) is a vanishing art that would be great to restore. I have a couple of friends overseas and sending them postcards is a cheap, more personal way to get in touch. This is also great for handing out to friends IRL, and the photo/art in the front makes them a keeper. This set has food items as their theme.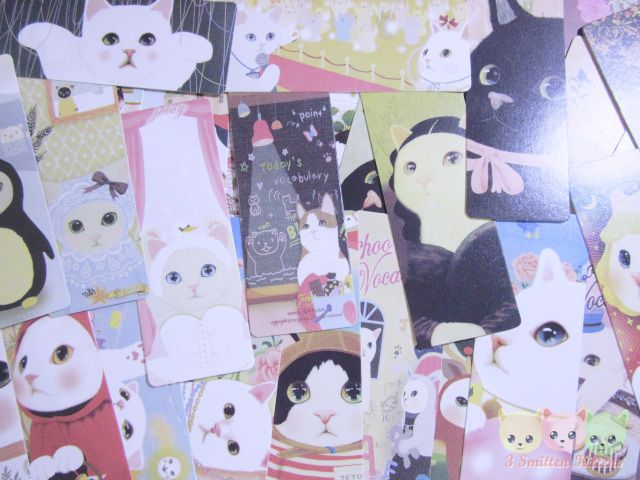 I can never get enough of cats, most especially Choo Choo Cats! This set was P80 for the ENTIRE SET of THIRTY BOOKMARKS! Great to use as art on the wall, framed in a set, or as giveaways to friends.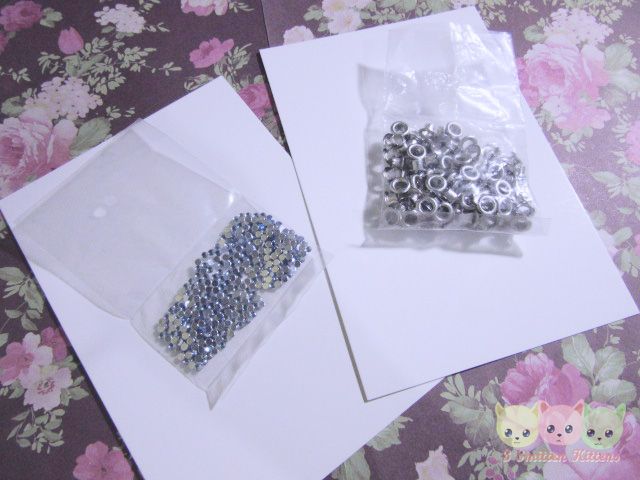 Eyelets and Rhinestones are for my crafting needs. It's tough to find a store that sells packs of rhinestones at a cheap price, so Bee Happy is heaven-sent in that regard. Eyelets are also pretty rare! These two are more for my cosplay/ craft stuff.
I'm very happy with my haul and the shopping was a quick and convenient process~~!
You can get in touch with Bee Happy through their FB page or their webstore.
xoxo
Xarin