Hi there everyone! Today I'll be writing construction notes on my Fire Emblem: Awakening Tharja cosplay. Tharja is a fairly popular character for girls to cosplay as since, apart from being sexy, the whole… lack of actual clothing lol, makes it an easy costume that needs less time to pull off. I'm quite satisfied with how my own costume turned out.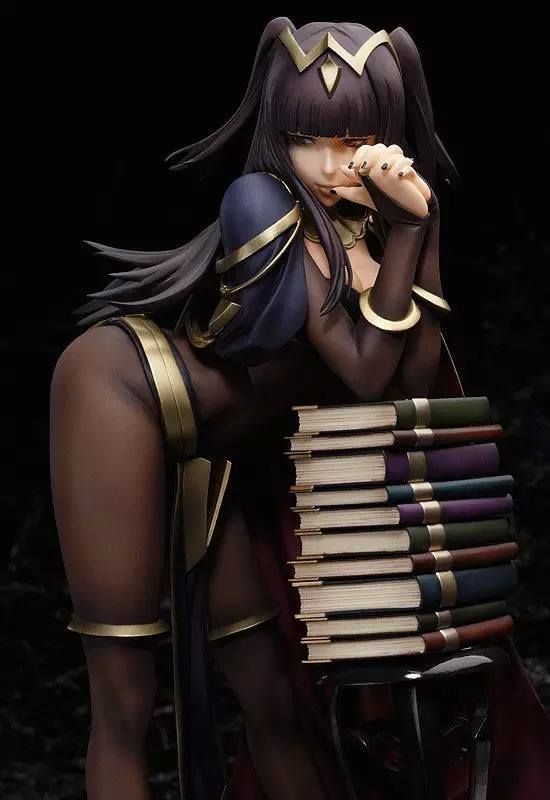 Who wouldn't want to see their digital waifu come to life in cosplay? Heh.
I myself am not very attached to Tharja, tbh. I worked on this costume out of a joke that my brother said when I got this black wig that had full bangs–he said "Ohh you look like Tharja!" I decided it looked not-bad. Cosmania was also coming up in a month, but it happens on October, when by September I usually have a surge in work so I barely have time to work on a costume. Tharja seemed like a costume that was easy project due to her, as I said, minimal clothing.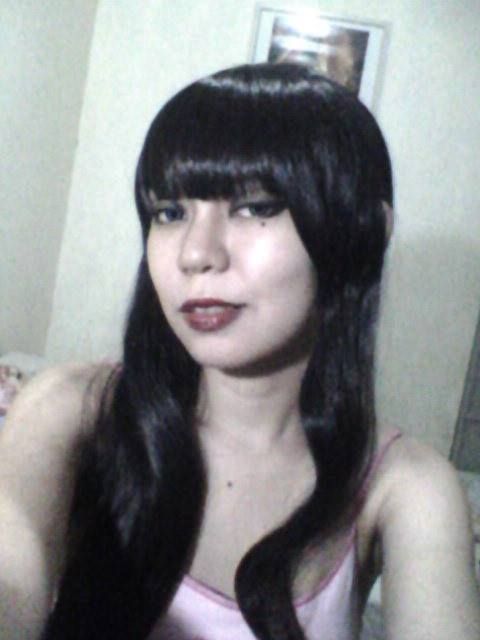 "Looks like Tharja. You should cosplay Tharja," my brother said. One thing he should note is when he challenges me like that or jokes like that, I take it seriously. xD Black wig was bought from gwyshop.com
The only reason Tharja is a fairly easy-to-execute costume is that major parts of her outfit can be bought, not made. The bodystockings and the bra top could easily be purchased off store shelves. I bought a bra that was not-obviously-a-bra—I made sure to pick one with no embellishments and no obvious stitches for the underwire. My pet peeve in seeing Tharja cosplays is when the bra top looks too-obviously a bra… so I made an effort to look for one that was seamless and smooth.
I also have a habit of buying matching underwear for a character I'm cosplaying so if anyone caught a less-than-desirable photo of me at least my underwear matches?!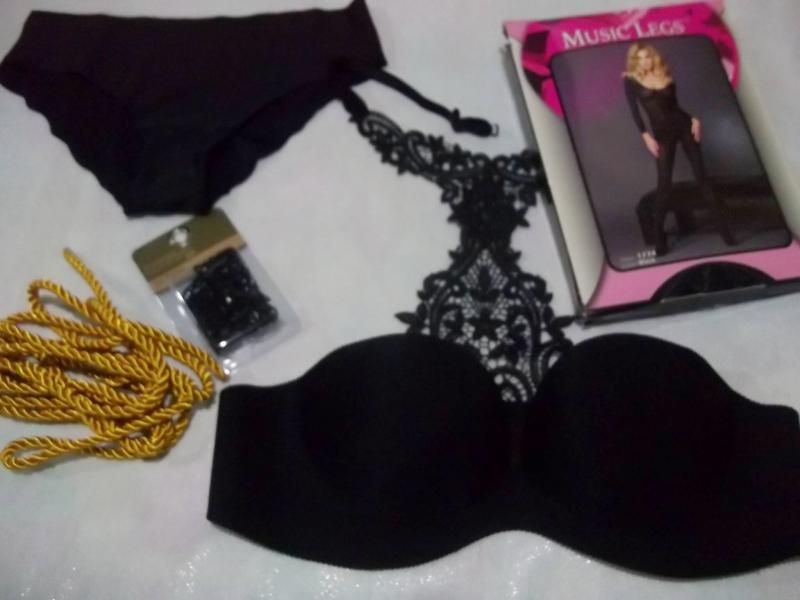 Underwear set was bought from the department store; bodystockings are ordered online from Yandy.com
I think the first thing I worked on was her crown/headpiece, which I figured would be an easy job. I cut out the shape in craft foam and then sandwiched it in Wonderflex. For those asking where I get Wonderflex, it's from my personal stash I got from the US a year ago–no one sells it readily in the Philippines yet.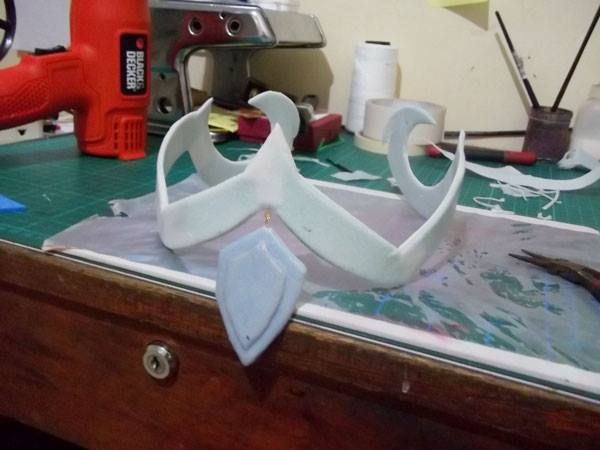 This first version was too big, so I cropped it up a bit in the final version.
I worked on the neckpiece next, which I confessed I thought was gonna be a pain. It seems an area of difficulty other Tharja cosplayers run into, me included. Most choose to make this out of fabric, but then the fabric bunches up and to me, looks unflattering. All I had to work with was thermoplastic, so I decided to make it with wonderflex as well. I drew a pattern on craft foam and cut up ten segments of these rectangles, then piecing them together to form the neck bracer. I made them shorter than Tharja's because I value being able to move my neck and shoulders, thank you. xD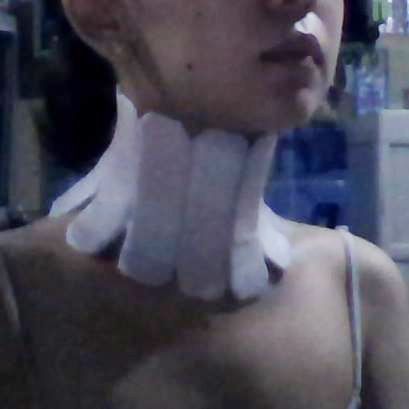 I also curled outward the top line in the final version of this, so my neck can move even more. It's closed in the back with a toggle lock.
I bought gold rhinestone-studded pumps to wear for this costume, but I ended up wearing the gold flats hahaha.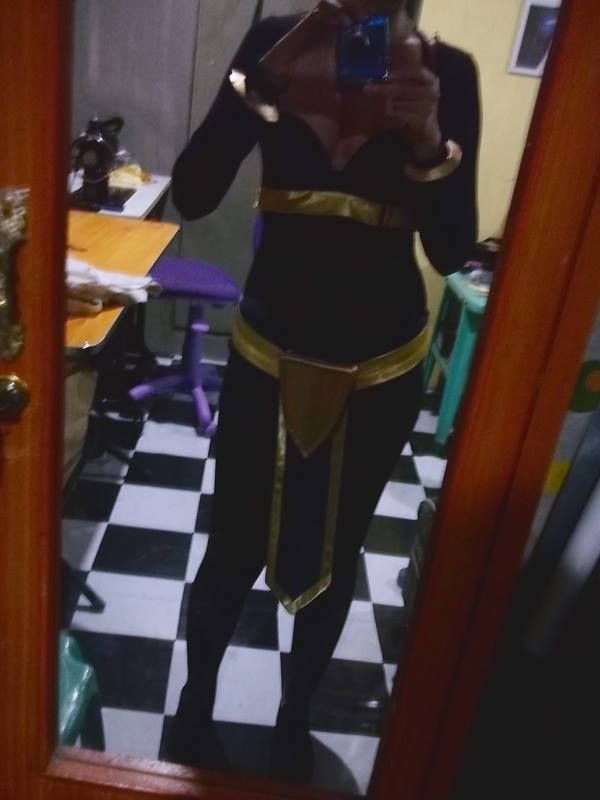 The shorts/very tiny lower-wear she was wearing was sewn by me in reverse satin and scrap katrina I had here. The gold I used for the binding was the shiny side so it looks shiny in this photo, but shows better in actual real life light.
Make-up test. Although this is too "dolly for Tharja and I muted it down eventually. I tried to mute down the lines on the upper lid since and just have clean thin lines in the final version, because that's how Tharja's make-up is.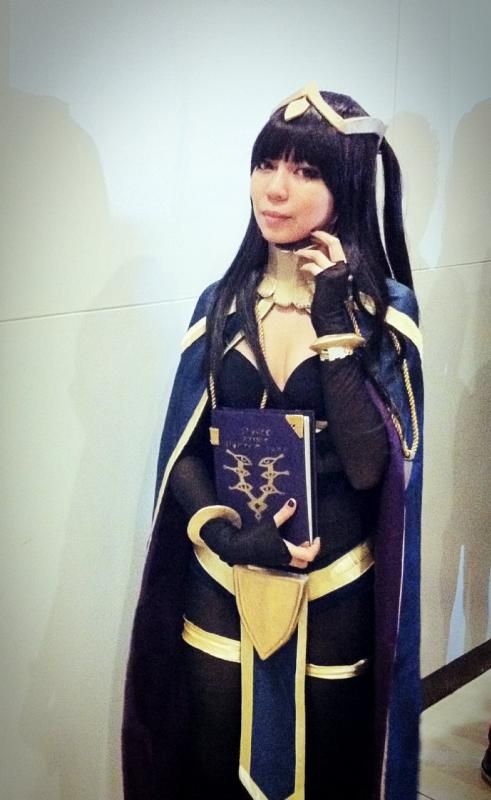 Finished costume! The bracelets and the thingy-on-the-loincloth are all wonderflex and craftfoam/airfoam. The tome is a custom Grima's Truth tome that is an actually sketchbook, customized with chipboard, fabric, paint and polymer clay. I think it's my favorite prop so far in all props I made! I put in my Cosplay Cards in there too so I can hand them out easily haha. xD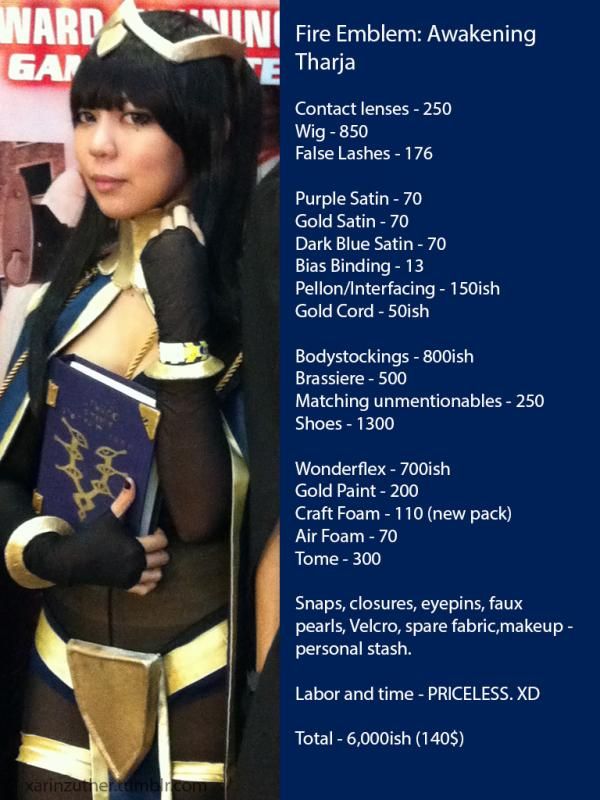 Here's the overall cost chart for Tharja, in PHP. While in the end it's converted to USD. you shouldn't really use this as a basis for making the costume in America because many supplies tend to be cheaper here in the PH, since we're closer to factories (basically to China) so there are many things that are available at a cheaper price.
All I have is blurry tablet/phone photos of this costume so far, so I'm looking forward to a proper photoshoot of this costume soon!