Today I'll be giving a quick review on Flexi 3 Polymer Clay. I started using this clay around August of 2014 when I picked some up at Kawaii in Manila 3, they had a booth there selling some of the clay and a workshop about claying too.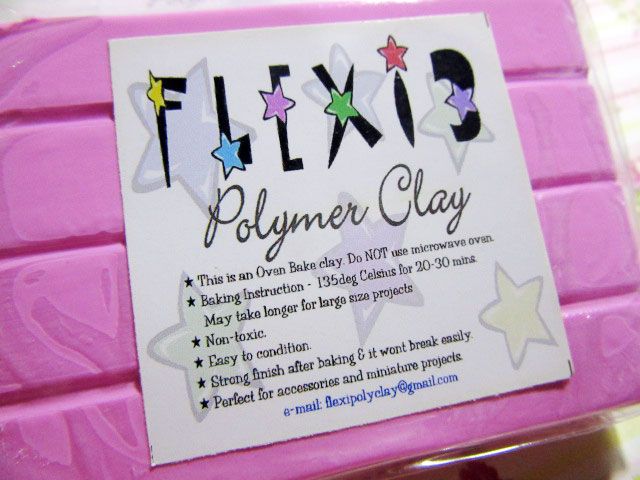 As the instructions states, this is an oven bake clay that bakes at 135C, and is non-toxic.
As the sticker claims, I find it easy to condition and knead, which is perfect for my not-so-big-and-strong-hands. It's not the softest clay in the market, but no one will have a hard time kneading this clay. There is also no odor and for a flexible clay, it is not sticky. (other "flexible" clays tend to be sticky and soft)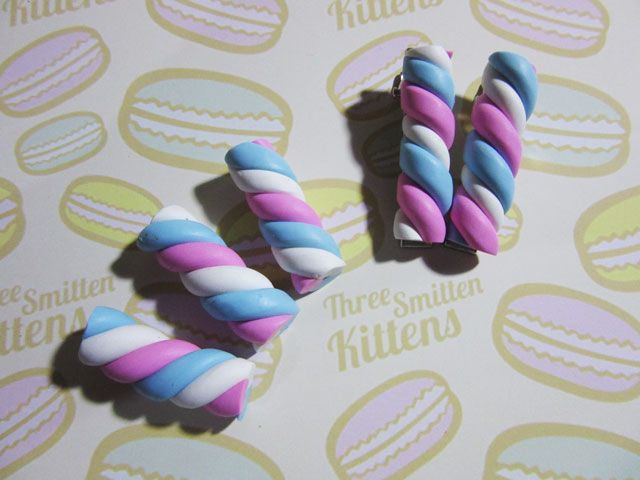 Marshmallows made with Flexi 3 Clay. The clay bakes with a slight satin sheen–it does not bake matte. If you can observe from this photo and the following ones, the light is reflected on their surface, indicating a slight shine on their surface. This is without the use of glosses or varnishes.
The colors also stay true to their original color and do not change after the baking process.
Their white clay is my favorite because it tends to retain its whiteness easier compared to other brands that pick up dirt very easily.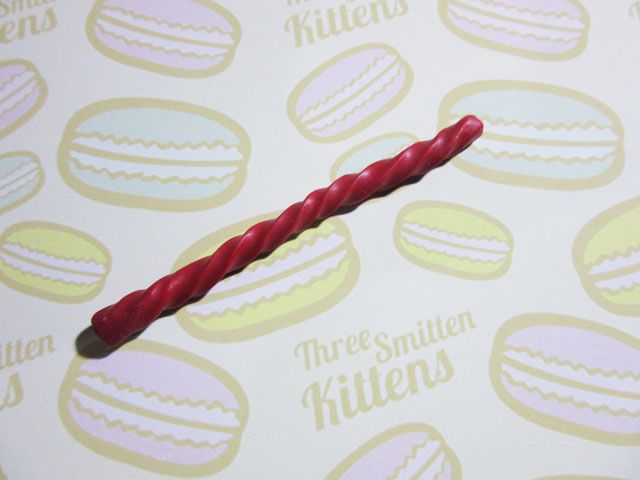 For a flexibility test, I made this small twizzler. Again if you look at it, its surface reflects the light, indicating that the clay bakes with a slight shine on the surface.
The twizzler/licorice cord can be bent without causing damage or breakage to the piece, so it's true to it's "flexible" claim. :3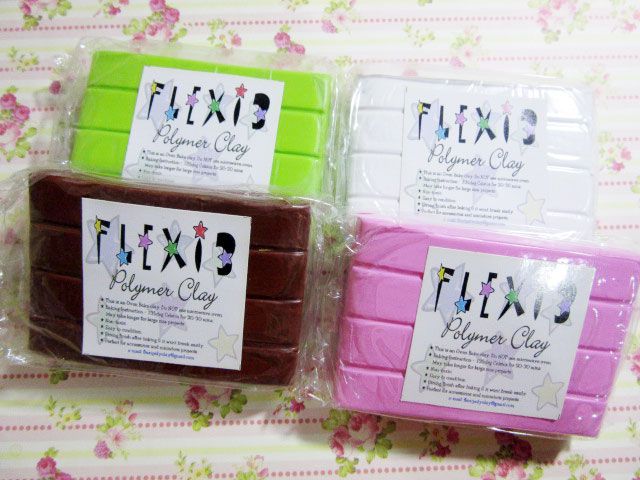 This is currently one of my favorite clays and I would recommend it to any beginner. It is also easily available locally! You may contact the Glitz of Joy store on their facebook page for available colors and for the price of each bar.
Hope this helps! Tell me your own opinions if you've already tried out this clay!
xoxo,
Xarin
0o0o0o0o0
This post is not sponsored.