HELLOOOOO KITTENS!! We're finally back to blogging, technical issues with our internet connection and our website provider are now solved. *tears of joy* We've acquired quite the backlog, so let's start and get our DIY ready right now! Today we bring you a polymer clay tutorial on how to make a "cookie sandwich"–a chocolate filling sandwiched between two crisp cookies… except it's in clay and isn't edible. xD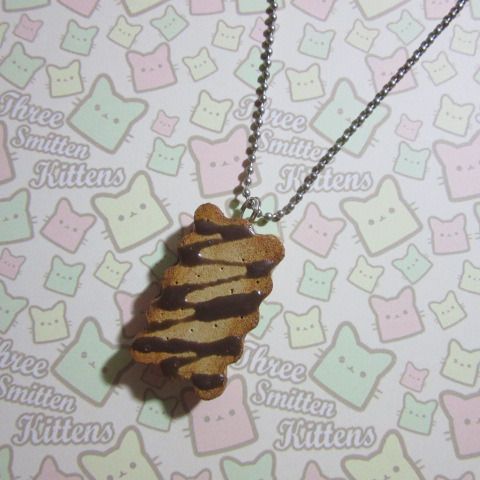 While you can't eat them, they'd be perfect as keychains or phone charms, right?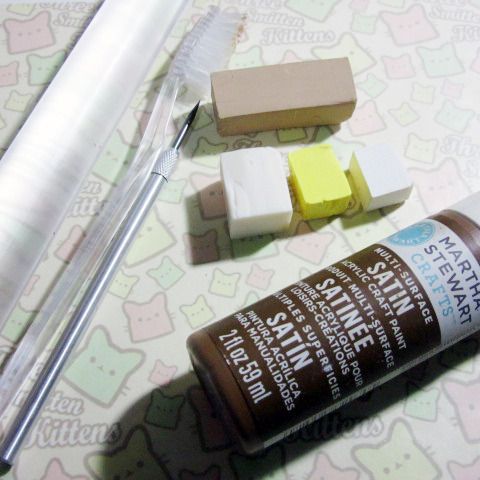 Our materials are as follows: Tan, white, translucent and yellow clay. Texturing tools like an old toothbrush and a pointed tool. Brown acrylic paint (i suggest something that's not a dark muddy brown and instead is like a burnt or acorn brown), and your usual claying tools, like your roller and oven. We're making cookies, so you also need cookie cutters in the shape you prefer.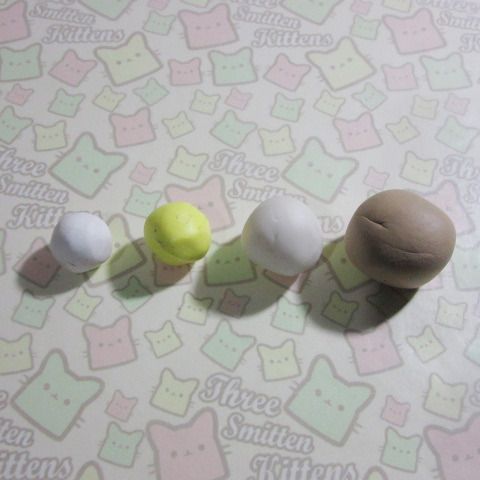 Mix all your clay colors in the proportion pictured in the materials photo. You can actually just use one color of your preference, but I decided to mix colors because I really wanted to get the pale cookie dough look. Feel free to experiment with what colors you have available or what proportions you want. I want a classic cookie, so I'm using these colors.
Mix all the colors into a uniform, even sheet, and then take your cookie cutter out and cut out two cookie bases.
Using a pointed tool, poke out holes in a uniform pattern that's usually seen in cookies.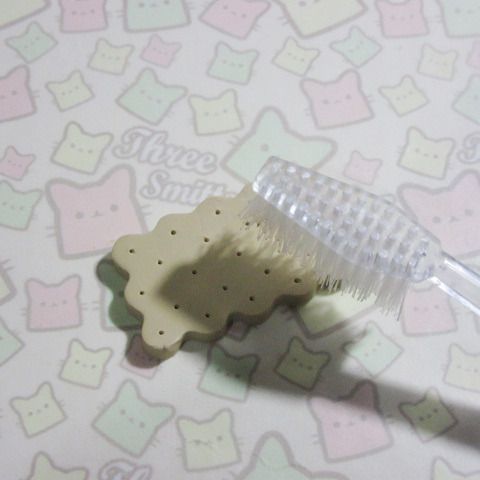 Roughen up the cookie and make it look imperfect/not so smooth by dabbing an old toothbrush all over it.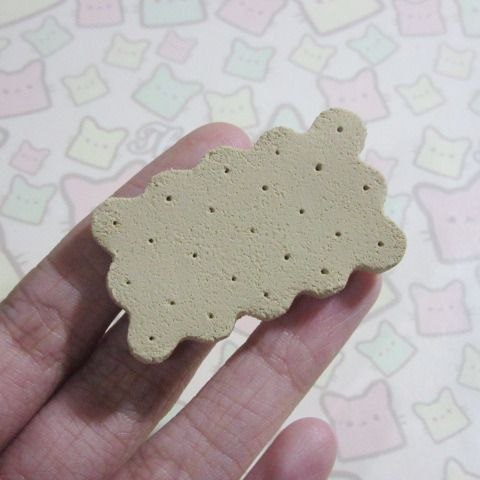 The textured cookie should look like this. With that, you can bake this cookie in your oven according to your clay's instructions. Don't worry if it looks like it's still raw and doesn't have that golden-baked color! We'll get to that after the baking~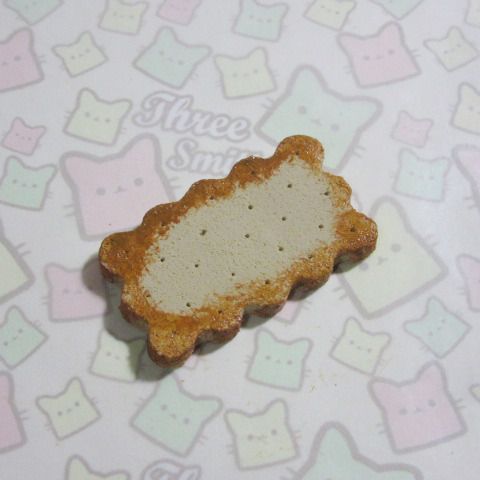 After the cookie is baked, take your brown acrylic paint and dab it onto the corners of the cookie, where the color should be more concentrated.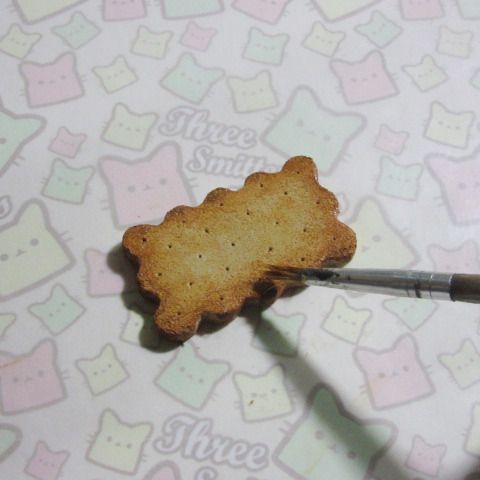 Spread the color from the corners towards the center. Looking more edible now huh?
If the color has become too strong for your liking, you can use a wet cloth to rub off the excess color to desaturate the color. After this, you can embellish the cookie by using some liquid clay/deco glue stick to make fake icing or such.
The cookie is perfectly fine as it is now, and I can imagine you can make pretty things like bracelets and earrings with a flat, one-layer cookie.
Oooorrr you can make a cookie sandwich!
Simply roll out a log of clay in whatever "filling" you prefer, and use some liquid clay to attach it. And then sandwich it between two cookies, and bake again using your clay's instructions.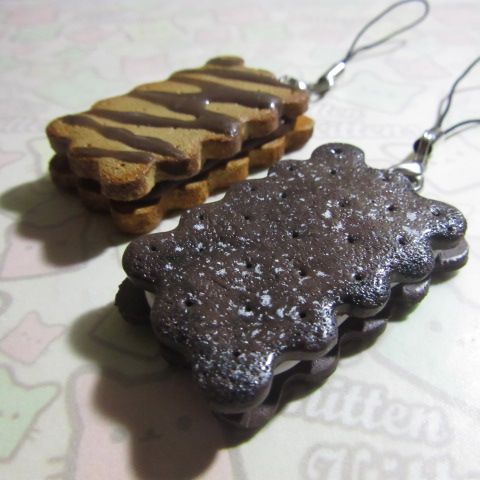 Yum yum!
Happy crafting!