Hi everyone! Today I'll be sharing my review of Crystal's Titanium Brown circle lenses. As a quick overview, I find these to be very appropriate and good hazel-brown/golden brown circle lenses. My lenses were purchased from gwyshop.com
I wanted lenses that can pass for characters with brown/golden eyes, and usually these characters are strong and usually mysterious and maybe a little sinister. I found the pattern on the Titanium series to represent that very well so I purchased a set. They're P250 for a pair at GWYSHOP, and you can get them as low as P200 with their current promo code.
The Titanium lenses have a lifespan of 1year and a diameter of 14.5mm.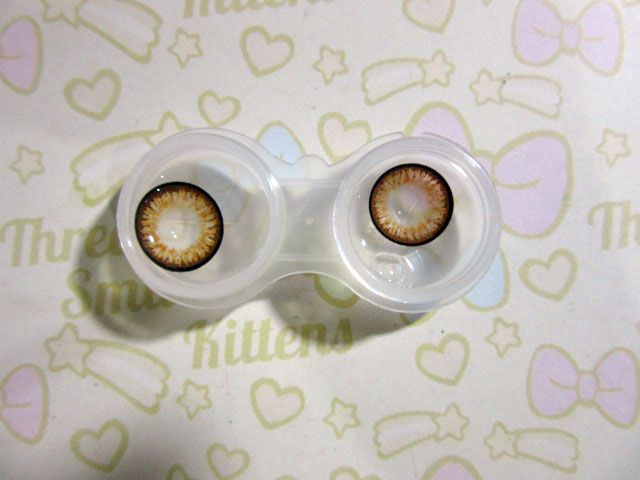 Titanium Brown contact lenses in the free lense case that they come with.
No edits or filter; Crystal Titanium brown in indoor light. The color seems like a cold-toned gold.

In outdoor, natural light/direct sunlight (which is always best light imho). The color is a warmer toned brown/gold.
Here's my overall review for these circle lenses:
Cheap price. P250 for a pair of lenses that last for one year is always a good deal.
Easy to purchase. Most online sellers often have them on stock and you can get them in a matter of days or overnight in some cases!
Good pattern that has a limbal ring to give the illusion of bigger eyes.
The lenses have a bit of firmness to them, making them easier to put on a more comfortable for me (at least in my case; i always have trouble putting on lenses that are on the softer side).
I would still not recommend these for long-time wear; they get uncomfortable over time (unlike the Jewel series for me which I can wear for 8-10 hours no problem). I use these lenses for cosplay or j-fashion purposes which is probably one day out of one month, so my usage of them is not often. If you must wear lenses daily, especially for prescription ones, I still highly recommend going to your optical store.
Hope that helps you guys! Thanks and have a good one~!
xoxo
Xarin