ONE QUESTION I get frequently asked is where to buy metal findings for making custom accessories/jewelry. Basic metal findings are common and can be found even in the department store, but findings like cameos, cameo bases/settings, glass cabochons and such are harder to find. By recommendation of a client I found an online shop called Our Happy Nest that sells rarer metal findings. They also have the lowest prices for these items for an online shop, so I went ahead and bought supplies from them sometime ago myself.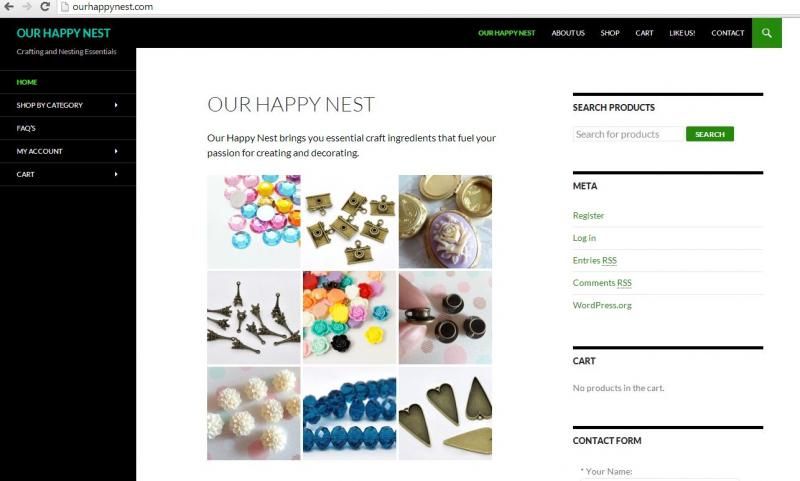 You can access their webshop through http://ourhappynest.com/
From then on, the shopping is quite straightforward. Just browse through the categories and then add items to your cart. Submit your order after, pick a payment method, and then you'll soon receive an email with payment details. I picked BPI bank deposit for my payment method, so they emailed me their account details within 24 hours.
I paid and got my items soonafter.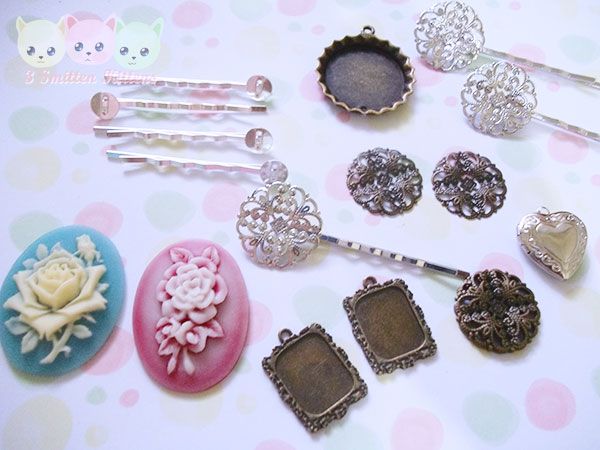 I bought filigrees, cameos, hairpins with trays, settings, a heart locket, and other items.
They have low prices for these items compared to other online shops. They have more glass cabs and settings as well for cheap prices, if you are interested. I heard that they used to sell thru Multiply back in the days; I may have bought my own glass cabs/settings from them back then!
I ordered a lot of the silver tray hairpins, but some were not available. They also make non-online transactions so occasionally some items will be out of stock. I got promptly refunded for the excess amount.
Close up of my items. I haven't touched most of them yet and don't know what to make with them yet! I did make some molds from the cabochons and proceeded to make my own custom colored version of those cabs from them.
This shop has low prices for rarer metal findings, so if you've been looking for that elusive cameo, setting, or locket at a cheap price then you might as well check them out! I'd like to buy filigree rings from them next time. If you ever decide to purchase something, tell me how it goes!
*This post is not sponsored and is an honest review; all items featured are bought with the blogger's own money without any discount or prior deal. This shop is based in the Philippines and may/may not ship overseas. The blogger is not related to the shop whatsoever; for questions about items and to make purchases, please contact the shop directly.*