One of my new favorite jewelry craft stores in Quiapo is Chains Beads Components. It's a great store for vintage lovers, craftsmen, and costumers. They have a great array of chains by the meter, pendants, filigrees, lockets and findings in different finishes (antique, gold, silver) and cords, suede strips, etc.
The store is easily located in the same lane as other jewelry craft stores in Quiapo, along Villalobos Street.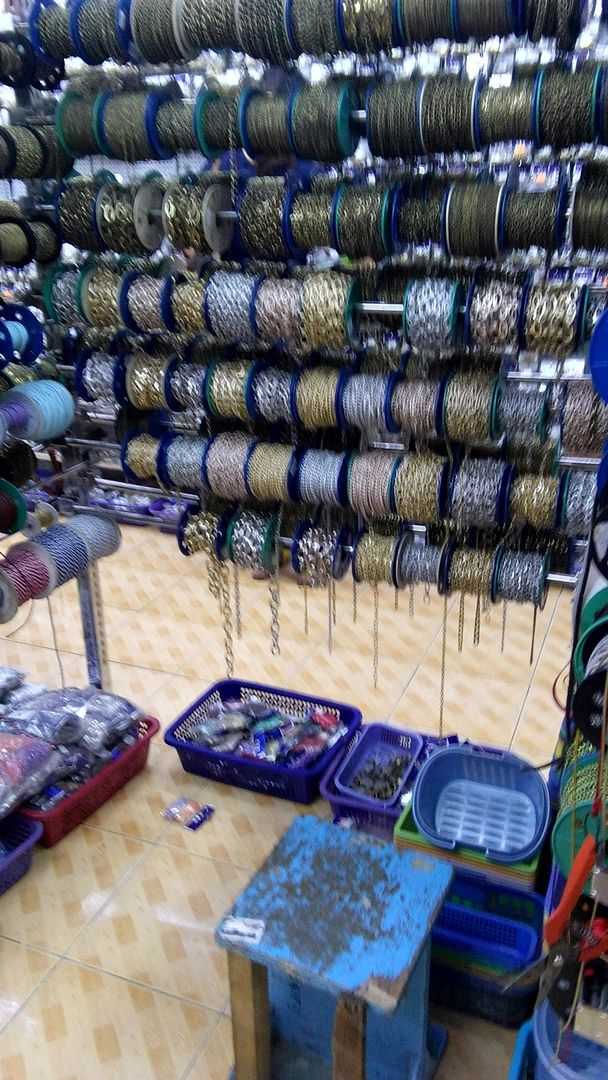 There's rolls of chains and cords in the center aisle rack, in different finishes. They also have a lot with rhinestones if you wanted to make sparkly costumes~!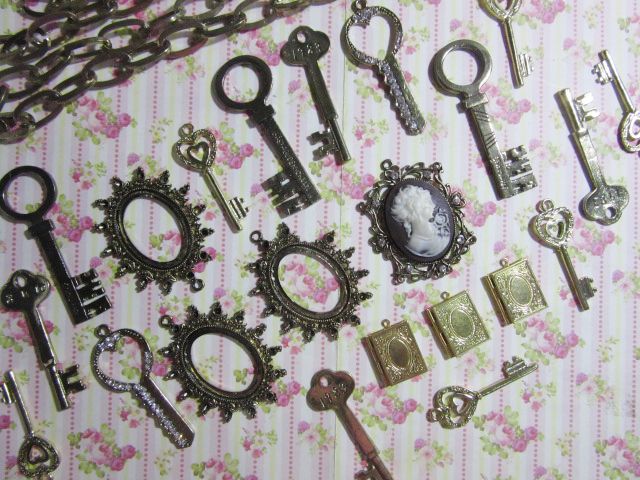 Part of my haul from it the last time I went there; I bought a lot of antique finish keys for a costume that I was making. They also have a lot of different lockets and cameo settings, and they also sell those in bulk.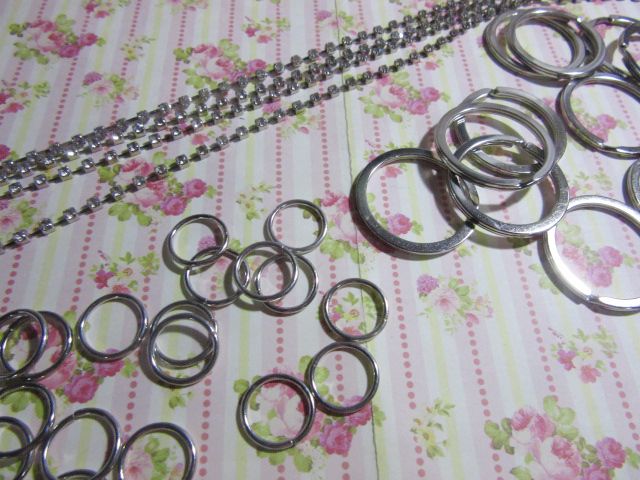 They have a lot of different sizes of O rings, which I use to buckle straps and such when I do make armor pieces for costumes.
I make sure to drop by the store whenever I'm in the area! It's a great find if you're into vintage charms and pieces, and you're into a lot of different sorts of metal hardware for your jewelry or costume making hobby~!