One thing I've been asked a lot in my craft by beginners is which clay brand they should buy when they're starting out, or which clay brand is the "best" to use. So finally, I've decided to write a blog post about it! Actually this all has been written down a year or so ago in an e-book I was planning to finish but never continued—
There are different clay brands in the market from different brands, each with their own different properties. Not one is superior to the other—I personally think it's a matter of what project they are suited to. If you make a wide variety of things like I do, it'd be best to keep stock of various brands that will fit your different projects.
Polymer clay is generally priced from 65-130PHP and is usually sold in 50g and 100g bars.
---
Sculpey Bakeshop
One of the cheapest clay in the market. It is marketed as a kid's polymer clay, thus it is very soft and easy to knead. Color selections are limited. It bakes brittle and heavy, with sort of a rough surface.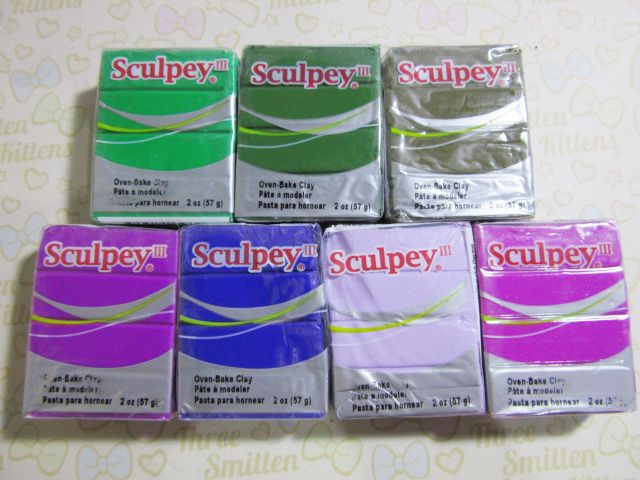 Sculpey III
Sculpey III is easily bought in specialty art stores in the country and comes in a wide array of colors. The clay is soft and easy to condition, which is why it is recommended for beginners. The clay bakes with a matte, bisque finish.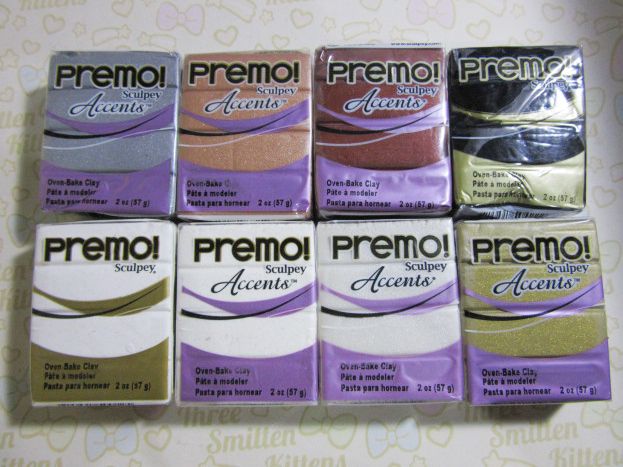 Premo! By Sculpey
Premo is more pigmented compared to Sculpey III, and is a tiny bit more expensive. The clay bakes with a slight sheen, and has slight flexibility when baked in thin sections. Color selections are limited, and the complete colors are rarely carried in stores. This is a good choice for metallic-colored clays, and those with "special" colors (eg., marble, granite, glittered) The clay is a little firmer, making it suitable for detailed work. The clay cures to a slight sheen.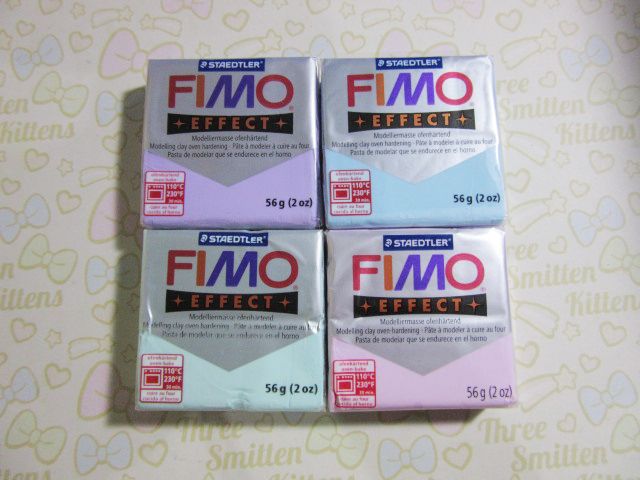 FIMO Classic/Accents
FIMO Classic, manufactured by German company, Staedtler, is a very firm clay that requires a bit of conditioning, and in most cases, a clay softener. Despite that, this clay is still a favourite of many artists due to the great color selection, and the fact that the clay's vibrant colors are retained very well even after being baked. FIMO Classic also cures with a glossy finish, almost like hard candy.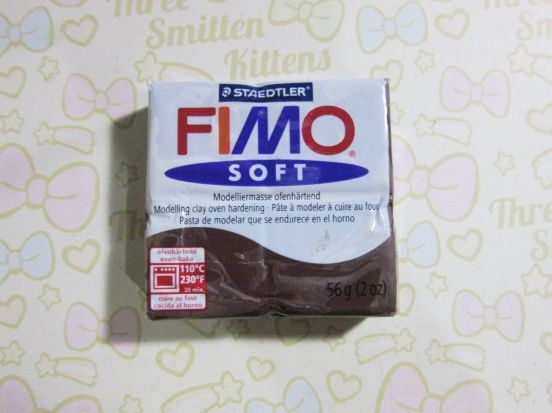 FIMO Soft
FIMO Soft mostly has the Classic's properties, except it's (obviously) much softer and easier to knead. I find the colors from Soft have less shine when baked compared to Classic.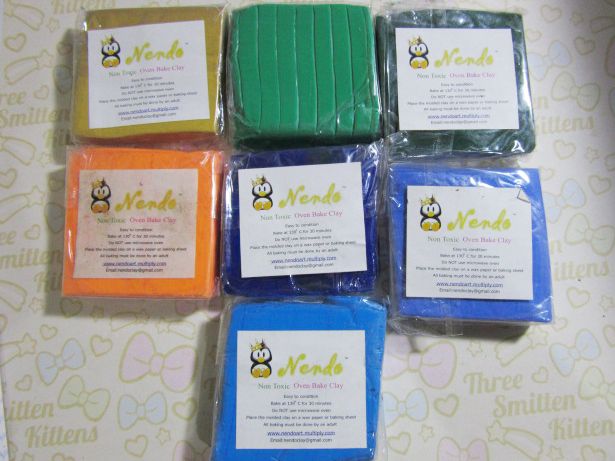 Nendo Polymer Clay
Nendo is a locally-available clay that is noted for its supreme flexibility. The clay is easy to condition and is elastic. Once baked, the clay has a slight sheen, and is very flexible. As with flexible clays, the clay may be a bit sticky to work with for those with warm hands.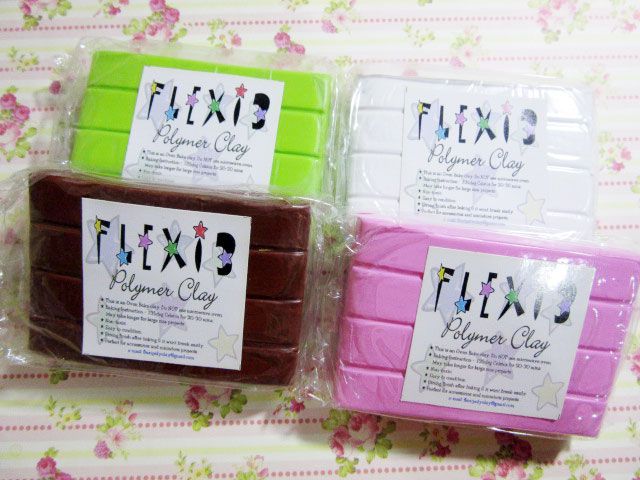 Flexiclay 3 Polymer Clay
Another local brand, Flexiclay comes in a wide assortment of colors and, as the name suggests, has good flexibility. Flexi3 is firmer than Nendo, and is not as flexible, but it is easier to handle as they clay is not overly sticky or soft. To try out this clay and order some, you can check their facebook page here.
Sculpey Ultralight Clay
Most, if not all polymer clay has significant weight once they are cured, especially if you intend to make big pieces. Except Ultralight clay, which is almost like marshmallow to the touch. It only comes in one color (white) and is mostly used as the core or filler for bigger clay projects.
Liquid Clay
Different brands carry their own lines of Liquid Polymer clay that come in different colors. They become firm when baked, and are mostly used for adhering two pieces of clay together in the baking process, or as decorative "sauces" or paints.
---
Which Clay should I Use?
As I've said before, no clay is truly superior, each clay has its properties that makes it suitable for different types of projects.
Matte polymer clays that bake with a dry, "rough-to-the-touch" finish are ideal for paintwork. The rougher surfaces of these clays once baked make them ideal for being painted. Clays with a shiny finish will resist inks and paints unless they are roughened beforehand.
Firmer clays are ideal for detailwork such as engraving or carving out shapes or tiny details. Soft clays are easily distorted with a simple nudge, making them unideal. Firmer clays are recommended for making canes for the same reason.
Soft, flexible clays are ideal for making thin pieces pieces that have to resist breakage (ex. Flower petals). While soft, matte clays could also do the same thing, they bake hard and brittle, making thin pieces prone to snapping and breaking.
---
Hope this post helps you out if you've been trying to decide which brand to buy! Soon I might make a youtube guide so you can better see the qualities of the clay and their differences!