Hi, I'm Xarin from Three Smitten Kittens, and for some of you who don't know, I've been making a livelihood for about four years now, making cosplay accessories out of polymer clay. It's such a versatile medium that you can use to make anything from your imagination, as long as you're equipped with the proper tools and knowledge. Here's a basic guide for making your own cosplay jewelry from clay. This guide is for flat jewelry, but you can apply the knowledge here to your other projects. 
The example we're using today are the hair accessories for Corrin of Fire Emblem: Fates.
Before that, here are some resource materials you may need to learn about clay!
Where to Buy Clay in the Philippines
Which Polymer Clay Should I buy?
Polymer Clay Starter Kit Shopping List
STEP 1: MAKE A TEMPLATE OR PATTERN OF WHAT YOU WANT TO MAKE

I have templates and patterns of almost everything I've ever made. I either extract the pattern from the actual reference on a software like Photoshop, or hand-draw my own pattern on paper or board, making sure to have accurate measurements. It helps make the item visibly proportioned and accurate. Having templates also gives you ease of reproduction–you can make an even, almost exact same duplicate copy, especially if you need to make something in pairs or more.


STEP 2: ROLL OUT EVEN SHEETS OF POLYMER CLAY
Making sure the sheets are perfectly even in thickness gives your accessory a professional finish. After conditioning the clay, I use a pasta machine to roll out even sheets of clay for me to use. It was an old pasta machine no one at home was using anyway, so I got permission to use it for clay. Note that once you use a pasta machine for clay, you MUST NOT use it for food again. Polymer clay, when ingested, can be toxic.
Not everyone has a pasta machine or clay conditioning machine at home though, and buying some costs a lot. You can use slats instead to help guide you to getting an even thickness.
STEP 3: Cut out your clay using aid of the template.
Depending on the thickness of your project, you may stack your clay on top of one another, and use a craft knife to cut your clay based on your template. I like to put the template on the clay and go over it with my acrylic roller lightly, so it "engraves" the design on the surface, and then cut based on it.
STEP 4: Assemble your accessory, bake and then add the finishing touches.
All that's left is assembly of your item and then baking! Then you can add the finishing touches, which may be paint or varnish, and adding metal findings.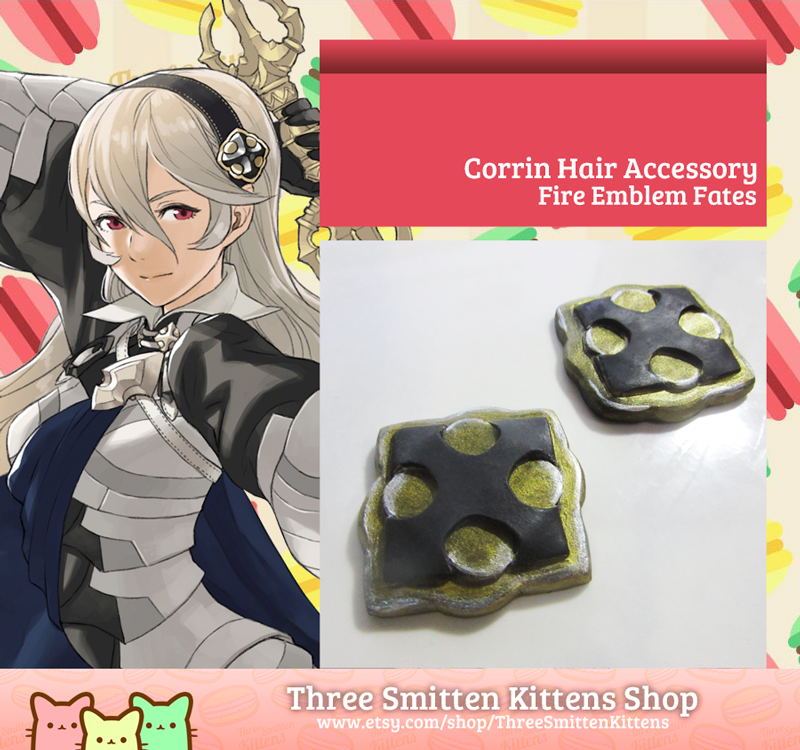 Goodluck and hope that helps!
Xarin