AT THE BEGINNING of the month, when I was browsing around National Bookstore, I was surprised to find that they finally carried a line of polymer clay in their store! This line is the Mont Marte Polymer Clay line, which currently comes in very limited colors, but however is enough to get you started.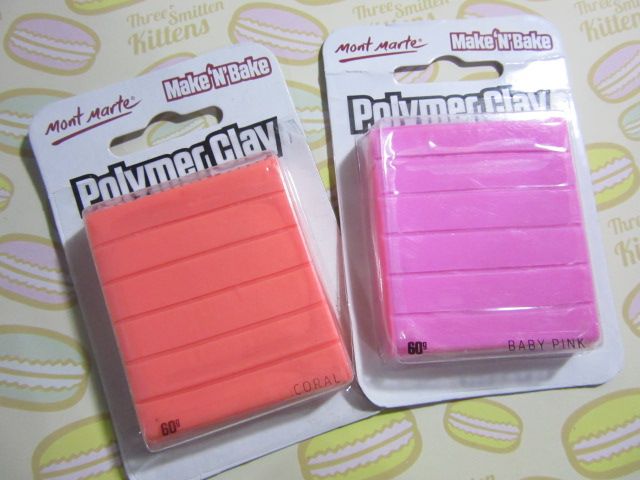 I picked up two colors from National Bookstore Fairview Terraces, and they sell for P95 each for 60g of clay.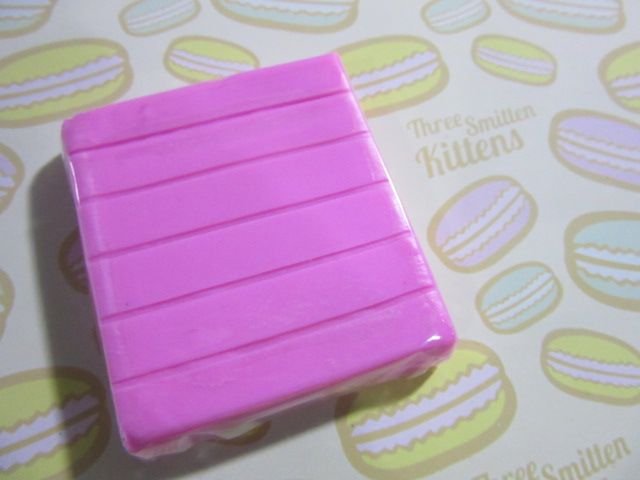 The clay itself is very soft, almost like marshmallow, but isn't sticky to the touch unlike other soft clays. Being soft makes it easy to condition, but it isn't as densely packed and has holes and such inside, meaning air could get trapped inside, so I'd still recommend conditioning it as much as you can.

Most soft clay brands tend to have supreme flexibility, so I tried baking a thin sheet to test the flexibility of this clay. It's REALLY flexible, and I was even able to roll the sheet I baked like so. I imagine the clay will be great for making thin flower petals and the like.

To check for the finish when it bakes, I made some macaron shells. The finish isn't a flat matte (like Sculpey III or Bakeshop) but it isn't shiny either, just a bit in between.
All in all, I think this is a great clay to work with, and I'll pick up some more when the need arises! (I have too many clay haha) The only con right now is that these really come in very limited colors, but hopefully they release a full line someday!
xoxo Xarin