Seeing Yuri!!! On Ice last year was certainly iconic for me. I personally invested in seeing all of it for one reason: Yuri Plisetsky. The moment his eyes glittered over from seeing the tiger shirt in episode 2 (or 3) resonates with me when I see cute stuff, haha! From then on I decided to give cosplaying him a go, in his edgy streetwear.
His streetwear version can be broken down into:
– Tiger Shirt
– Leopard Print sports jacket
– Zip up Black Hoodie
– Black pants
– Studded bag
HOODIE AND PANTS:
The pants and hoodie is something you're likely to already have in your own closet (…or in my case… my brother's closet LOL) which makes the major part of this cosplay clearly the tiger shirt and the leopard jacket. Most of my sewing / construction is on the jacket.
SPORTS JACKET: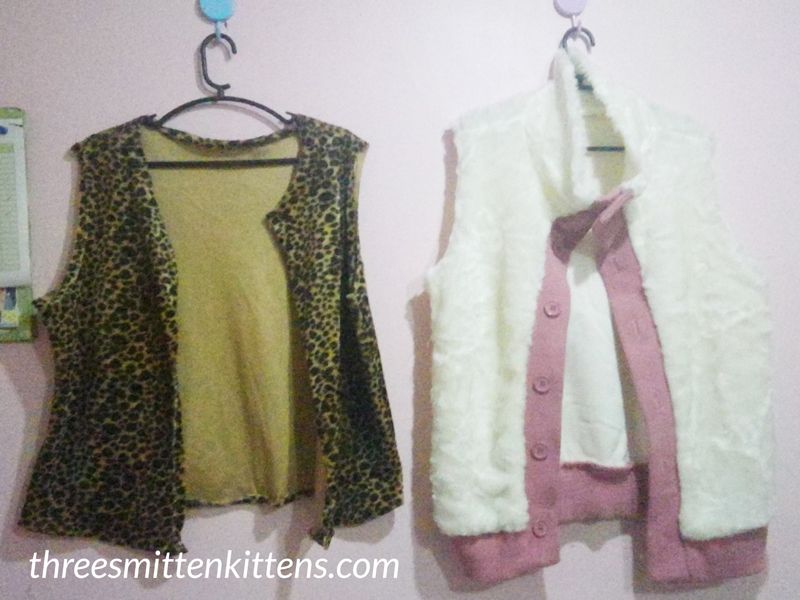 For the leopard print, I scoured the thrift stores (ukay-ukay, Goodwill) for any garment that had a leopard print in a good fabric.

Things to consider when buying a base piece to upcycle are firstly the quality of the print–don't go for a garment with a blurry print–and then the quality of the fabric. Other things to consider? The size/amount of fabric, make sure there's enough in the base garment to make the new garment you're making.



I scored a winter faux-fur vest that had off-white fur and was fully lined with leopard spot faux fur inside. For P220 (4-5USD). Later I found out a yardage of this leopard faux fur is P460 (10-11USD) … so by upcycling you save up a lot! Also I'll be using the white fur for another cosplay, haha!

For the new jacket itself, I took my black fabric scraps (I used peach twill) to construct the upper part of the jacket. I used the pattern for an ordinary bodice, only sewing in shoulder darts. (You can even get by without doing that.) No waist darts since this is meant to emulate ready-to-wear menswear.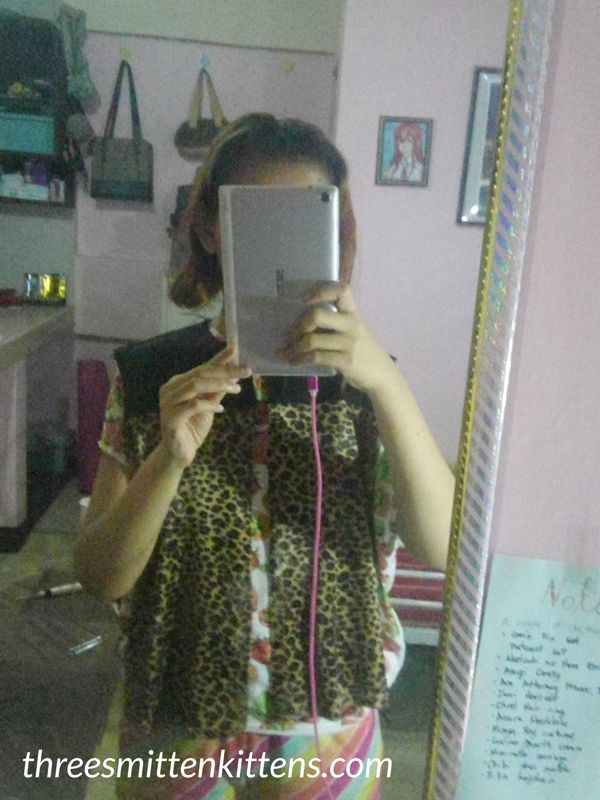 Attached the black jacket parts to the leopard. I kinda did an epic fail and cut the leopard print before looking at the reference… it was supposed to attach diagonally to the black parts, but I cut it at a straight… SO MORAL LESSON! LOOK AT THE REFERENCE BEFORE CUTTING! I just decided to roll with it though and crossed my fingers that no one will notice

I didn't do it here since I realized it too late (again… I wasn't looking at the reference), but you'll probably want to add a welt pocket.

The faux fur itself is flimsy, so I lined the jacket with lining fabric (carillo/pongee/geena)inside. Also for comfort when wearing.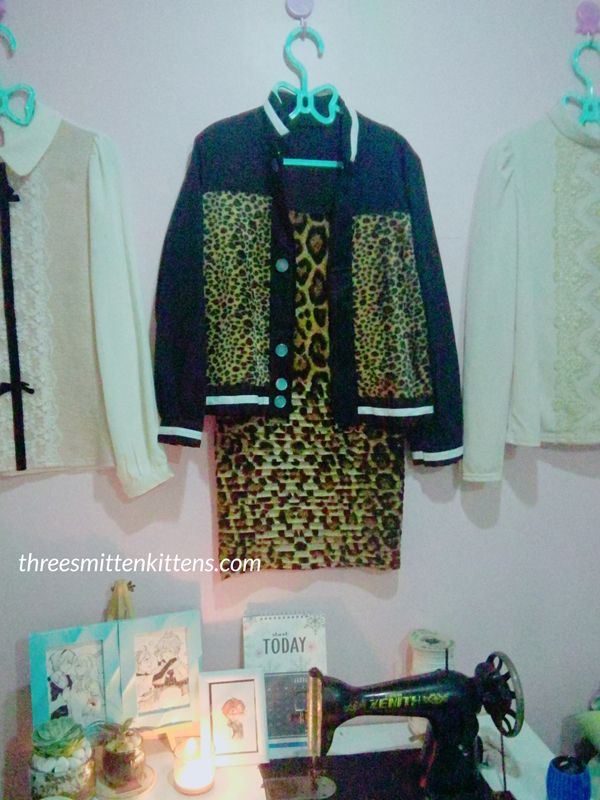 Eventually, I added the sleeves and the collar, and the sport-y stripes. If you're into details, use knit cuffs , collar and jacket trim. I had no access to them so I just used more black peach twill and white bias tape.

For finishing–added decorative buttons and a jacket zip. The buttons aren't functional and are decorative. I'm confused by the references because on some photos he has buttons on both panels of the jacket?




Jacket done!
TIGER SHIRT:

For the shirt, I went to my local t-shirt printing service and had the shirt printed. The tiger print in the series was remastered by my brother, who is a digital artist. I had it done as a normal shirt, not a long sleeved sweater as is the reference, for ease of wear (so its not too hot… he's wearing like 3 layers of clothes he can't survive in tropical weather).

WIG: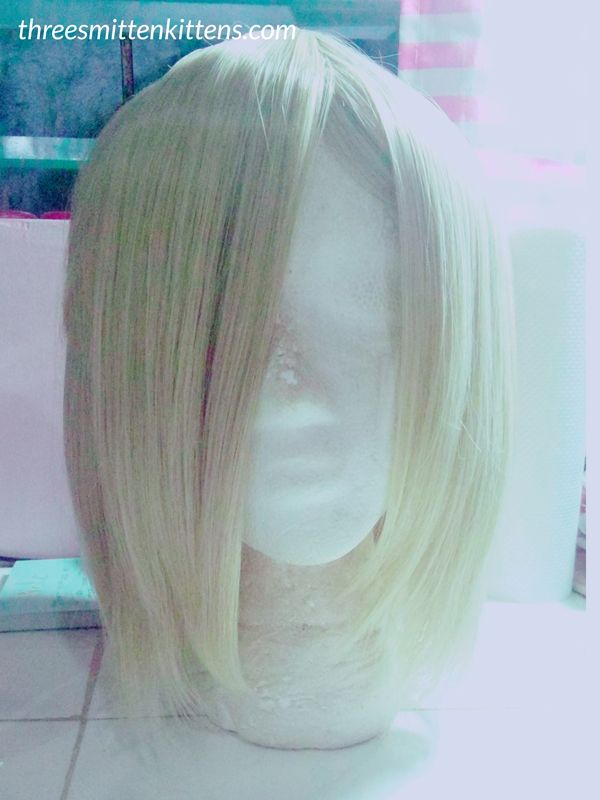 The wig I chose for Yurio was one of the  blonde bob style wigs from Airily, which my friend happened to be destashing/selling from her personal stock. The Airily brand is a brand from Japan by the people behind World Cosplay and is one of the best wigs I've ever used.

Cut some layers from the wig to style.

MAKEUP:

For the makeup, I used Gwyshop's Sugoi Eyes Dango Green, did subtle contouring, and focused on extending the eyes to make it look longer. That and a "manly" arched brow.

FINISHED COSPLAY:
Cosplay done and debuted last Christmas Toycon 2016! Featured photo by Jipri.


I didn't have the hoodie here yet, and the bag either, but I'm hoping to improve this cosplay again come YOI-con!

Hope this helps you guys put together your own Yurio cosplay! If you have questions, just comment down and I'll try my best to answer. ^^