TODAY I'M JUST gonna share a polymer clay tip I often showcase in some of my tutorials. If you've been following me, you've probably observed that I often use paper cut-outs for my projects. I think this is a cheap and easy way to get consistent shapes, and more accurate and symmetrical patterns in my clay works.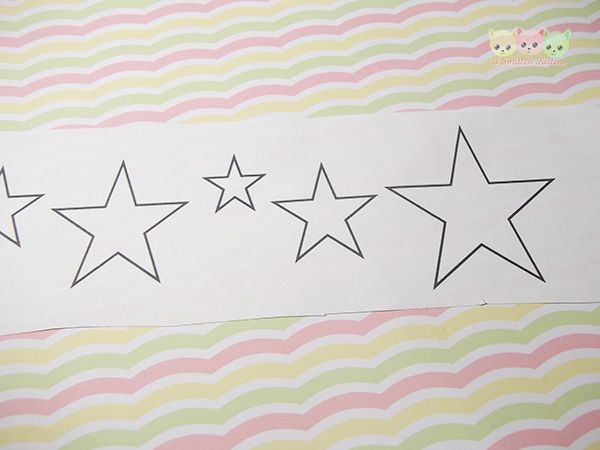 You can map out your pattern in a computer program like Photoshop, or even use the default shapes in programs like Word or Publisher if you're just making a basic shape. I do this personally or ask my brother to do it for more complex shapes. You can also draw on notepaper.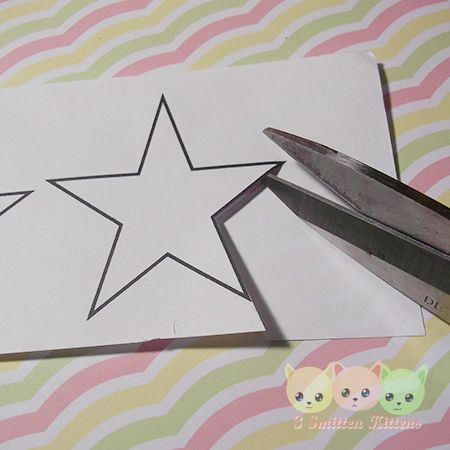 And then cut it out.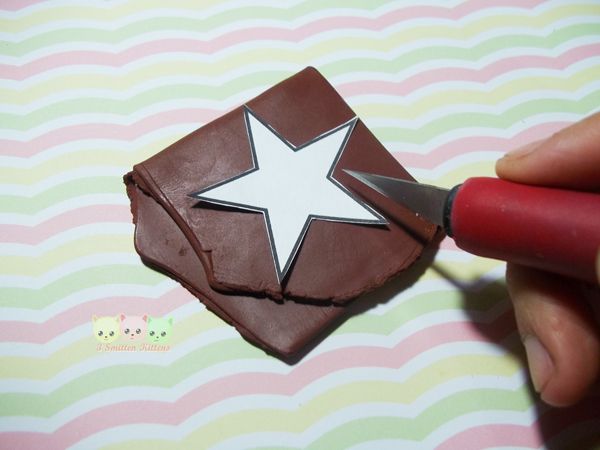 I put it on top of my clay sheet, and then just cut using it as guideline. I used this template for a star shape because I suck at drawing stars and shaping stars lol.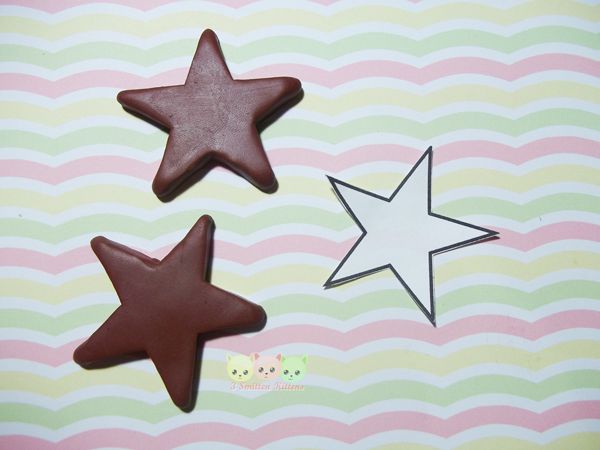 I mean to make Spikey Mikeys, a dessert that my special friend adores. He showed it to me sometime ago and they were cute so I decided to make them. So I just rounded off the edges of the stars by hand.
And then I added chocolate liquid clay and micro-sprinkles. I made a pair to use as earrings!
That's about it for paper cut-outs. This is a simple and very straightforward tip/tutorial, but I admit there are beginners out there who could use this advice. You could avoid making wobbly and uneven shapes using this technique, and if you plan to make more than one of an item, it helps keep your sizes uniform. I have cut-out templates for all the items I repeatedly make over and over.
Hope this tip helps! See you guys on next week's update!