HELLO FINALLY TIME TO GET THIS BLOG UP AND RUNNING AGAIN! Today I'd like to blog about something that I've been frequently asked–how I order my Sakizo artbooks from Japan. It's actually a pretty straightforward process that's simply signing up and ordering, so this blog post will be ultra short and sweet! This process requires that you have a Paypal or credit card. If you don't have either a Paypal or credit card, feel free to message me on Facebook if you'd like me to place an order for you for a small service charge.
The distributor of Sakizo's works online is Alice Books Japan. Their site is in Japanese, but there's a tab at the upper right corner that will translate the website to English for foreign buyers.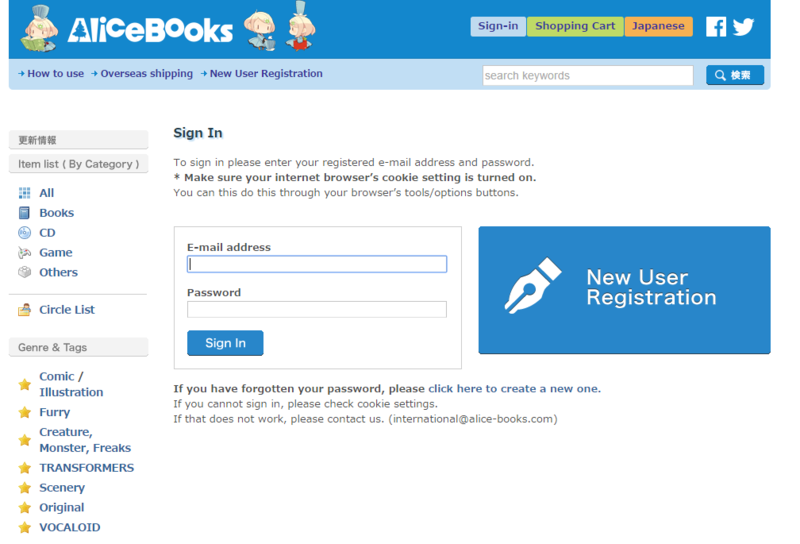 I recommend signing up for an account, which secures your details for you in case you'd like to purchase again in the future. Trust me, you'll get hooked! Apart from Sakizo, who has quite the following among Lolita enthusiasts, I also recommend artists like Matsuo Hiromi and AZSA, especially for J-Fashion lovers~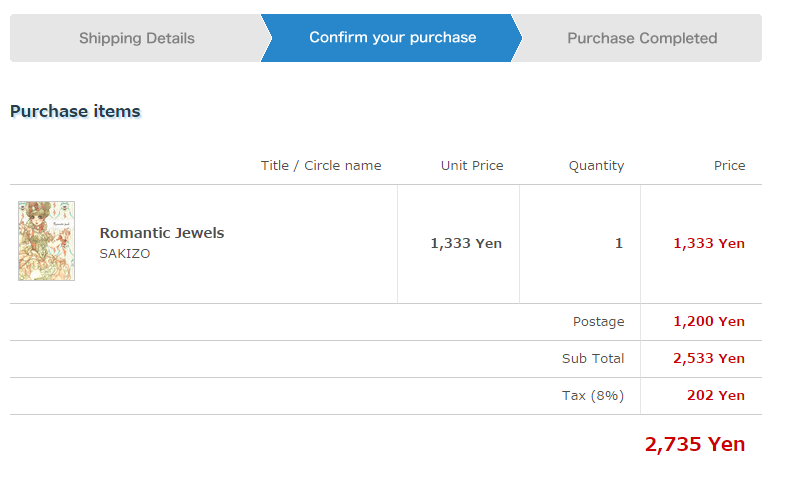 From then on it's a simple matter of adding the artbooks you want to get to your cart, and then checking out and providing your details. Payment options are thru Paypal and credit cards. For the Philippines, I recommend getting the ordinary shipping, which costs about 800JPY (300PHP) for one book. I've used this twice now, and my books arrived to me in 7-10 days, with no tax. (These books pass as documents, and are never taxed whenever I order them, and are delivered to my doorstep.)
Take note that artbooks from popular artists like Sakizo run out fast, so if you want to get something you've had your eye on for a while, I recommend grabbing it as soon as you can! The Japanese Yen has low value right now as well, so it's a great chance to grab the books for cheaper due to the conversion rate!
I currently own three artbooks all from AliceBooks, and intend to get more when something interesting comes up again~
Happy shopping!
xoxo Xarin