HELLO EVERYONE! Today I have another quick tip/tutorial for polymer clay enthusiasts–how to restore or soften dried or hard clay. If you've ever bought an unlucky bar of clay that was just ROCK HARD then you'll know what I'm talking about. Sometimes you just get unlucky and buy a pack that's rock hard and FLAKY. The clay doesn't like to stick to each other and instead just crumbles like a bad piece of pastry.
There's an easy solution to this problem though!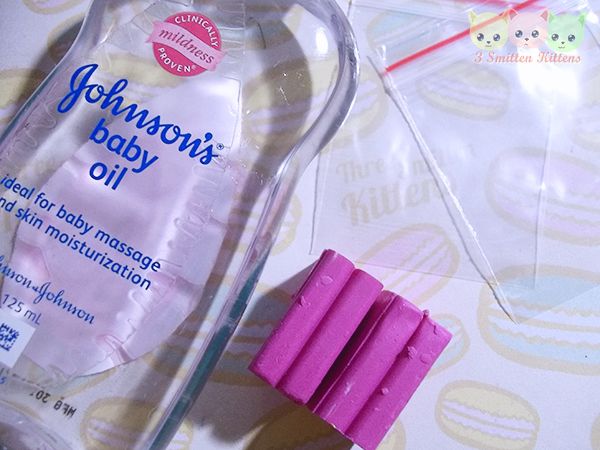 You'll just need some oil, and a resealable plastic packet. Other sorts of oil can be used I hear, but the most common and the one I use is ordinary baby oil.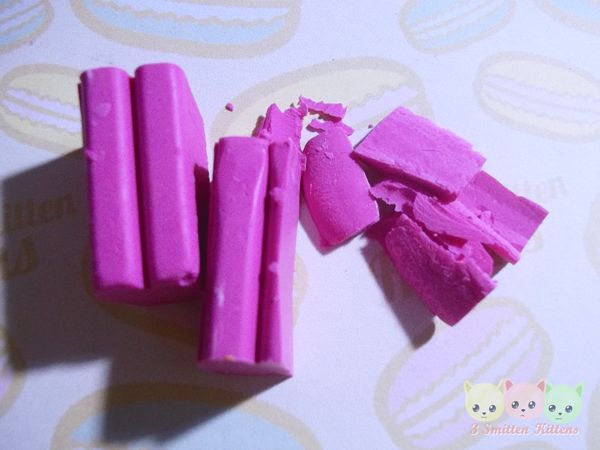 The clay I'm restoring for this example is FIMO Classic Raspberry. This really isn't "old" but FIMO Classic in itself is a particularly hard clay. I cut it up a bit so you see what I mean by "flaky"–the clay tends to crumble off when cut, which isn't what you want.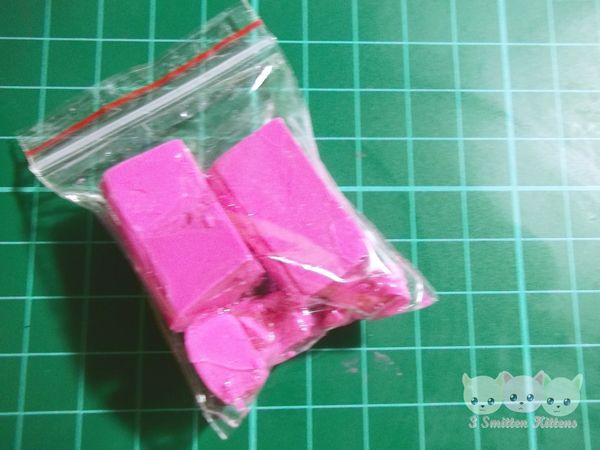 I just pop it into a resealable pouch and then pour a few drops of oil in it. I let it sit overnight or for however long I want the oil to sink in. Sometimes I leave it there until I need to use the clay! It's guaranteed to restore the softness in the clay.
I recommend doing this for cut bars–don't condition the clay you mean to soak beforehand, or else it could end up too soft. Soft enough to qualify as clay icing for cakes! Unless that's what you mean to achieve. If you want icing-soft clay, just condition clay and let it soak in oil for a good amount of time. Trust me, you won't need to stir it long like the liquid-clay technique just to get it to icing consistency!
But what would happen if it gets too soft for your tastes? What you can do is take the clay out of the pack and then just let it rest between sheets of paper, tissue, or whatever absorbent material. The paper will absorb the oils in the clay. You can let it sit for as long as you like, when the oils are absorbed to your liking.
Hope this tip helps!